Our company boasts a team of over 20 independent and skilled designers dedicated to high-end sports yoga clothing research and development. With access to top-of-the-line fabric yarns, we introduce over 200 new designs annually and offer customized small-batch orders and OEM services. Our factory spans 12,000 square meters and produces over 50,000 pieces daily.
We proudly offer a stellar production capacity with our seamless line producing up to 300k pieces per month, and our four needles and six threads line contributing an additional 100k pieces monthly and lead time from 30 days.
We are carrying out bulk storage of raw materials from the source to solve the problems caused by the shortage of raw materials in the market, such as long delivery times, unstable raw material quality, and rising costs.quality, and rising costs.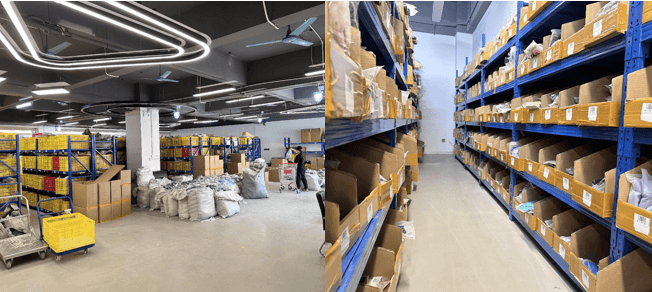 We have also prepared some ready-design products to help customers quickly test the market and reduce inventory pressure as much as possible
As a clothing factory, we prioritize our customers' needs. We offer transparent manufacturing, full control over the process, and a willingness to work with you to overcome your challenges